Service includes:
Men of League Foundation:
Founding Board Member, 2002-2014.
Welfare Committee Member/Officer, 2002-2014.
Life Member, since 2016.
National Rugby League (Australian Rugby League Commission):
Member/Player, international tours, 1967; 1963, and 1959; 26 matches.
Member/Player, Queensland and NSW.
Western Suburbs Rugby League Club – Wests Ashfield Leagues Club:
Player, 1961-1969; Grand Final in 1961, 1962 and 1963.
Member, Pratten Park Magpies (past player association), current.
Captain-Coach, Wests Premiership Team, two years.
Life Member.
Player, Mentor and Coach, 1970-1980s.
Coach, North Sydney Bears, 1973-1976.
Coach, Wollongong, one season.
Life Member, Sydney Cricket Ground.
Australia Day Ambassador, 10 years.
Past Commentator, Channel Seven, Sports Action program.
Awards and recognition includes:
Hooker, Australian Rugby League 'Team of the Century'; and named among the '100 Greatest Players over the first century of the game', ARL, 2008.
Captain and Hooker, Wests Magpies Team of the Century, 2004.
Annual award for the best forward at the Wests Tigers Club is named the Noel Kelly Medal in his honour.
Recipient, Australian Sports Medal, 2000.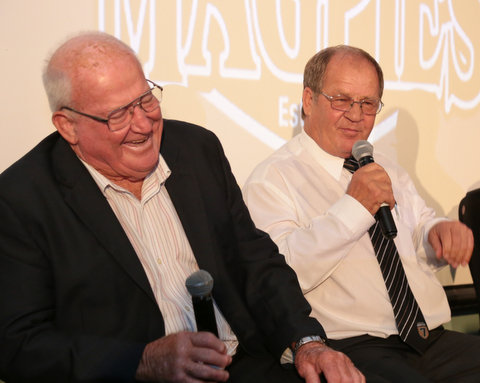 Noel Kelly OAM and Tommy Raudonikis.